Brake brackets
Team Rooket have the opportunity to order laser cut brakets (from 3mm steel plate), which are ideal for carts, sidecars or any bikes as well. They can be supplied with or without bosses to suit post mount or IS disc brake calipers. Suitable for most rotor sizes and final cutting and drilling left to suit your own fitment. Also much cheaper and more flexible (for fitting not floppy ya numpty) than the ali ones supplied with the calipers.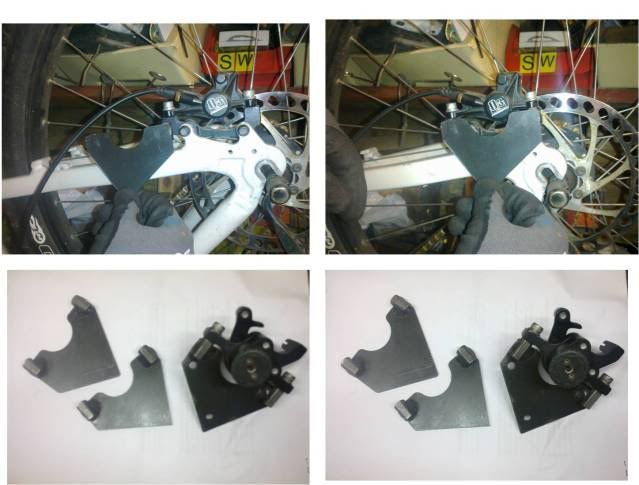 I will upload additional pictures when the paint has dried of them fitted to our uprights. 
These are the brackets we and Pist 'n' Broke are using this season.
Prices are:
with bosses £7 per pair or £12 for 2 pair (or 4 individuals if ya canne coont)
blank without bosses or holes £1.50 each or 4 for £5.
postage will be extra, but we will not rip you off (honest!)
Or we can deliver to any event we are attending - see http://teamrooket.webs.com/2012.htm
please contact me via e-mail - p.janson@btinternet.com